Warehouse Management System
What can an integration between Lagersystem and Dropboy do for you?
Create orders directly from the Warehouse Management System and plan your routes!
When your orders are picked and ready to go, Lagersystem automatically sends the order to Dropboy.
In Dropboy, you can automate your route planning and follow the live status of your deliveries and where the driver is.
The driver can see and update his tasks in our App, which also helps to navigate to the right destination.
Read much more about the DROPBOY platform's many options here.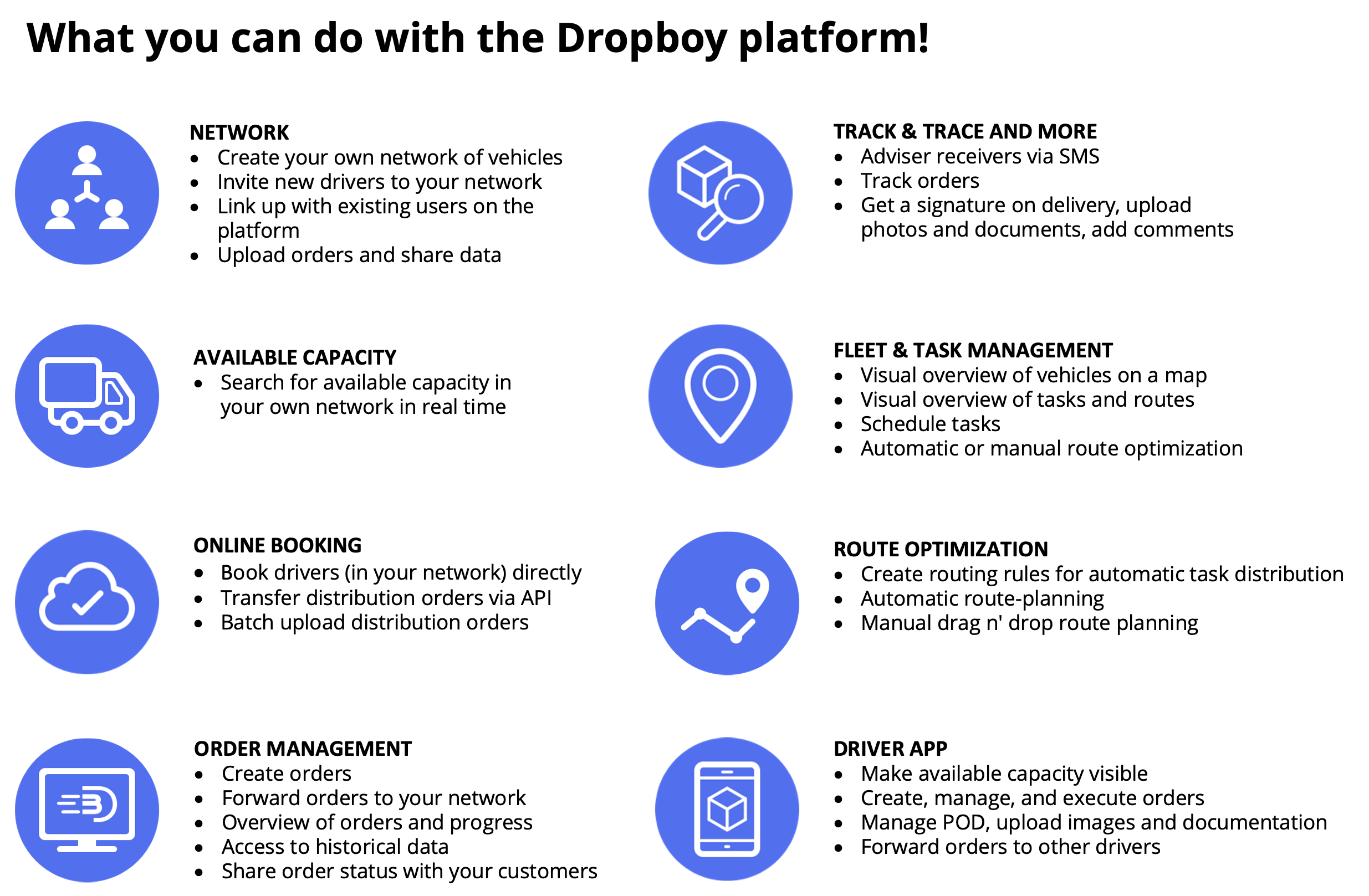 Who is Lagersystem?
Lagersystem
is a complete inventory management system that connects your webshop, inventory management and your financial system. You get your order handling streamlined from ordering to picking, packing, shipping and invoicing.
Lagersystem is a cloud-based Warehouse Management System (WMS) for you who want a smart, uncomplicated and automated management of your business processes within storage and logistics.
The many integration options make it easy to implement Lagersystem in your current setup. Lagersystem is a fully scalable warehouse management solution that can be used in everything from specialized webshops to warehouse hotels. New features are continuously being added so that Lagersystem can cover future storage needs within e-commerce.